Eiche Vista Grau Gebürstet
Landhausdiele
Diese sanft strukturierte Eichendiele ist eine subtile Kombination aus hellem Grau mit weißen Tönen.
Die Verschmelzung der beiden Farben verstärkt die natürliche Holzstruktur der Eiche.
Dieses Landhausdielen ist als Schiffsdeck erhältlich.Der schwarze Neoprenstreifen verleiht dem Boden ein maritimen Look und bietet viele technische Vorteile.
Erhalten Sie ein Muster oder Angebot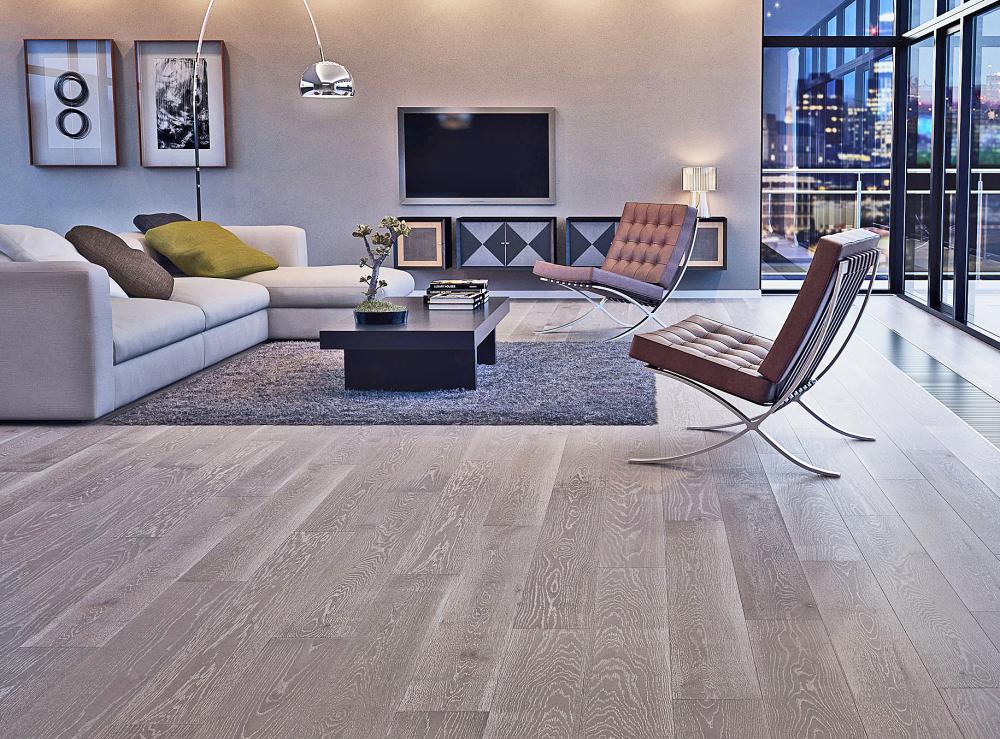 Wählen Sie die Optik Ihres Massivholzbodens:
Harmony
Diese Sortierung bietet eine natürliche Optik mit größeren Maserungs- und Farbabweichungen zwischen den einzelnen Dielen. Astlöcher mittlerer Größe und feine Risse kommen bedingt vor. Splintholz ist vorhanden.
Stärke x breite
20,5mm × 140mm, 20,5mm × 185mm
Oberflächences
Ultramatt versiegelt
Be inspired
A solid hardwood floor from Junckers is not just a floor covering. With our floors you get so much more.
A Junckers floor is a key design feature in harmony with the whole interior creating a unique atmosphere and individual style, but the floor is also to great extent a performance partner for the athlete which will give the ultimate in freedom of movement, protection against injury and ensuring athletes can achieve their best.
Junckers floor solutions are manufactured in Denmark, are Indoor Climate labelled and work with all types of under floor heating system.
Are you looking to get inspired for a commercial interior design project, a large multi-unit housing project, your private home, a sport or dance floor?, this is the place to explore.
Visit our interactive showroom
Be inspired by other projects
Make sure you choose the right colour!
Since colours are difficult to reproduce online, the actual colour on a wooden floor can vary from the colour shown on the screen. We thus always recommend ordering a free physical sample before placing the order. Junckers accepts no liability for possible deviations.
Lass uns Sie kontaktieren